TVF International's MIPCOM 2023
08/11/2023 4:45pm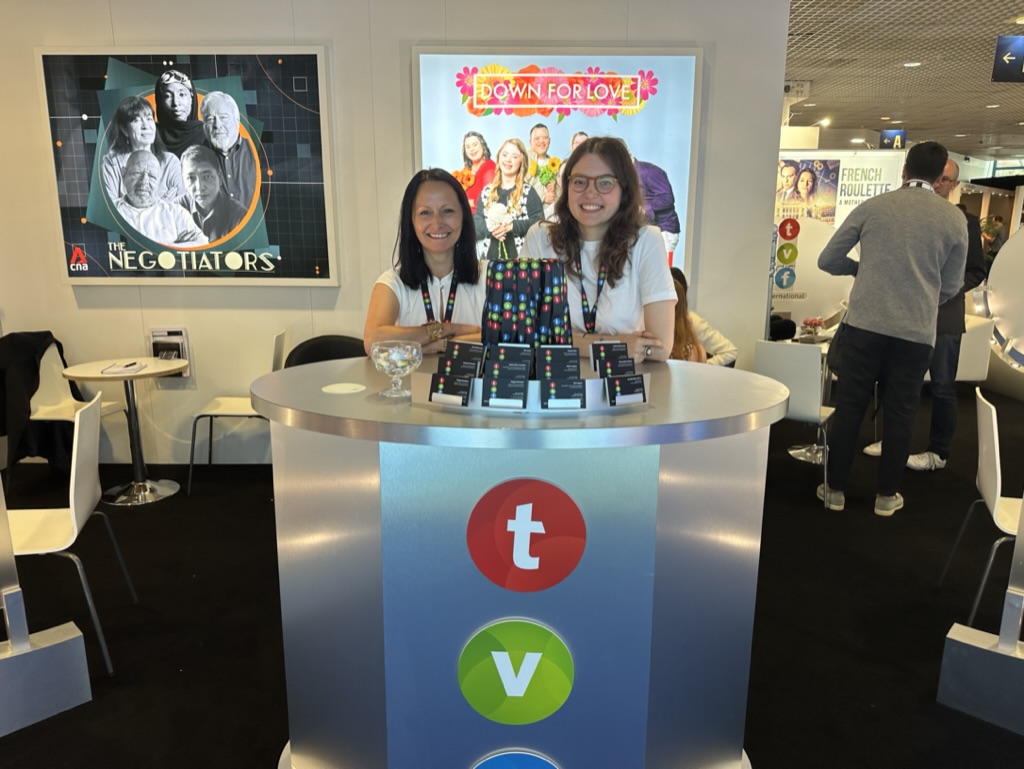 MIPCOM 2023 was our busiest ever at TVF. We brought ten sales execs to the market who had back-to-back meetings from Monday through Wednesday, with the majority also holding overflow meetings on Thursday which marked a change from recent years. Sunday is now a staple day for meetings too; it's a great opportunity to discuss new programmes in proper depth with legacy partners before the market chaos begins.
It was great to see our Asian broadcasters and producers out in force, China being the country of honour. Asia is one of our biggest territories for both acquisitions and sales so we were pleased to see such a strong contingent from the continent after many exec's international travel had been curtailed by the pandemic in recent years. We also met with significantly more broadcast partners from the Middle East and Canada than last year.
In the factual space, buyers are primarily looking for premium series, with our heartland genres of science, wildlife and history, such as Windfall Films' Lost World of Angkor Wat (2 x 60) proving especially popular.
Elsewhere in unscripted, high-volume lifestyle, travel and food titles were in demand but less so for Pay TV than in previous years, with the interest coming increasingly from VOD and FAST. Where Pay TV is concerned, it is all about series and formats that are returnable, repeatable and franchise-able.
True crime continues to be a genre that bridges broadcast mediums. It is in demand everywhere you look! Our hostage-negotiation true crime series The Negotiators International (4 x 60) and investigative cryptocurrency doc The Bitcoin Kid (1 x 60) were some of the top requested titles at the market.
Across Europe and APAC, inside-access and ob-doc series were also popular. Shows that garnered a lot of attention were our RTE commissioned series Born Too Soon (4 x 60) which goes inside a neo-natal clinic for premature babies, and our Channel 5 series Heart Hospital (4 x 60) which goes behind-the-scenes of pioneering heart surgeries.
We returned from the market with a pipeline of shows bursting at the seams. There seems to be a lot to evaluate in the contemporary and ancient history space, as well as true crime and wildlife which appeal to a wide spread of global territories.
However, there is a palpable cautiousness from commissioners, particularly in the U.S. This is becoming a real challenge for indie producers who have to rely more on distributors and co-productions to get projects off the ground. The predicted boost in global appetite for factual due to the strikes hasn't yet kicked in, but if SAG-AFTRA continues to strike there may still be opportunities as broadcaster pipelines run dry in 2024 and beyond.
As an independent distributor our catalogue is 99% third party meaning that we remain laser-focussed on selling all our producers' projects, rather than our own. We are therefore best-placed to provide the strongest possible distribution service for indie producers.
Our MIPCOM slate is also truly international. We must be one of the very few independent distributors who brought over 200 new, completed, unscripted hours from across six continents. The breadth and diversity of our slate is something we are personally very proud of.
Our partnerships with top-level producers across the world allow us to gain access to diverse perspectives, issues and territories which are beyond the reach of many western producers and distributors. For example, our longstanding partnership with Singapore's Mediacorp brings us a unique offering of topical current affairs, history and science programming which is truly global in both scope and appeal.
Ultimately our highlights included enjoying a glass of Pimm's on a packed-out TVF stand after a busy first day on the Monday, and celebrating recent deals with clients over drinks and dinners throughout the week. Hearing the sales team pitch out all of our fantastic shows was also a highlight, and of course, Sunday Beach Yoga with our friends at Big Media and a swim in the sea is always the best way to kick off the market!