TVF International Signs Pioneering 4K Deal in Japan
31/03/2015 5:28pm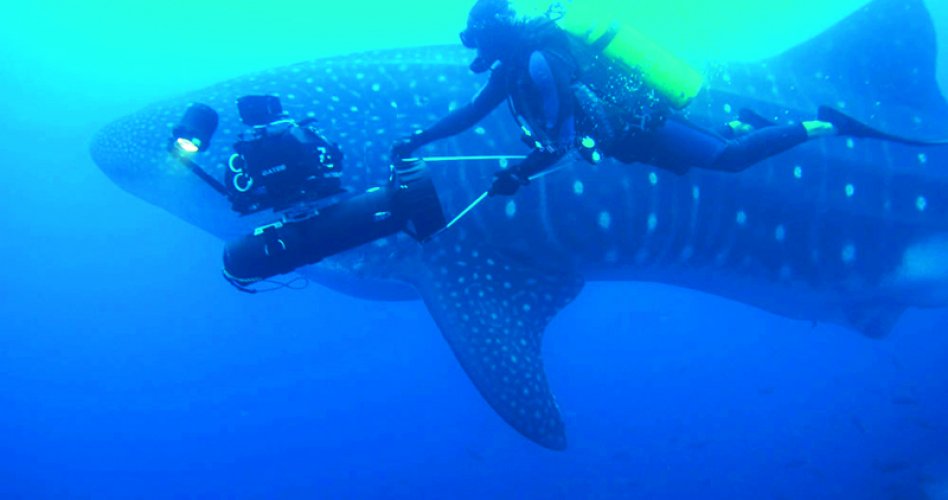 TVF International has licensed 4 titles from their extensive 4K catalogue to NTT Plala Japan for the 4K service Hikari TV.
Hikari TV is one of the biggest VOD services in Japan and one of the earliest to carry 4K contents.
Titles in the package include Galapagos: Realm of Giant Sharks from Thomas Lucas Productions, which follows scientists as they attempt to track a parade of giant whale sharks off the remote Darwin Island, and Mineworks Film's Snow Wars for NDR, which offers unique and exclusive access to avalanche prevention units in the Canadian Rockies.
NTT Plala also took on Khumbu Valley featuring stunning views from Kathmandu to Mount Everest and Moonshots which uses original 4K footage taken by astronauts to tell the real story of NASA's Moon Missions.
Matt Perkins, TVF International's Japanese-speaking Sales Executive for Asia, who brokered the deal, said "We are really excited to be working with NTT Plala. Many of the producers we represent are making outstanding 4K content and we are delighted that there is a growing number of homes for ultra-high-definition documentaries, especially in Japan where the 4K market is taking ambitious steps forwards".
TVF International currently represents over 25 hours of 4K content, including Thomas Lucas Productions' brand-new The Age of Hubble which brings cutting-edge findings of modern astronomy to life with state-of-the-art animation in time for the 25th anniversary of the launch of the Hubble telescope in April.
TVF International has also brokered a number of other 4K deals including Brazilian Pay TV Network Globosat who took on Snow Wars in 4K in December of last year.
To find out more about TVF International's specialist approach to documentary distribution, Explore TVF International or get in touch via the Contact page.