200 Years on from Battle and 200 Hours of Programming
02/07/2015 3:11pm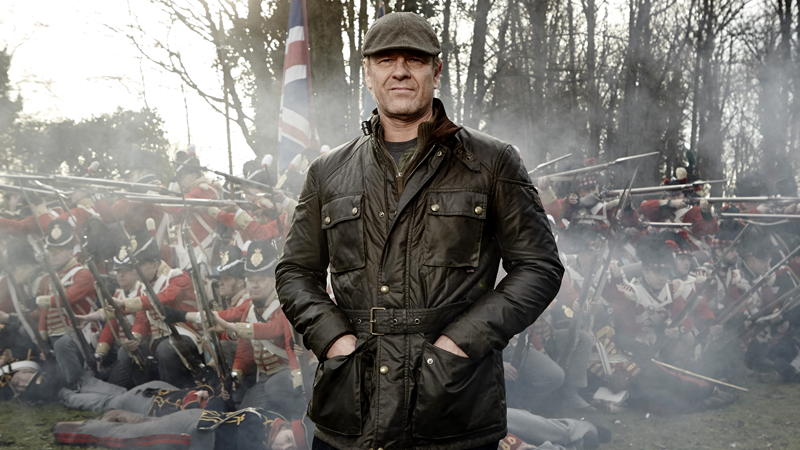 Seasoned Hollywood actor Sean Bean is bringing to life the blood-spattered battle of Waterloo for HISTORY to commemorate this summer's 200th anniversary of the legendary event.
Inspired by his own TV film experiences playing Napoleonic soldier Richard Sharpe, Sean taps into foot soldiers' dramatic eye-witness accounts of Waterloo while seeking to restage their stories with live ammunition and re-enactors from the Napoleonic Association.
In this two-part series, the actor meets descendents of those who fought on 18 June 1815 in order to immortalise the achievements of their ancestors. He also encounters the Belgian archaeologist who discovered the skeletal remains of a Waterloo soldier, which had been left undisturbed in the ground for almost 200 years.
Along with such titles as SEAN BEAN ON WATERLOO, TVF International has successfully distributed 200 hours worth of non-fiction programming across networks in the Asia-Pacific region, selling several titles into Asia, Europe and North America.
New Zealand's Choice TV picked up Chelsea's Greatest Garden and the action-adventure series All 4 Adventure. Japan's History Channel acquired The Secrets of Quantum Physics and Oscar-winning short film The Lady in Number 6.
NATV in South Korea landed How to Look at a Painting; Hong Kong's RTHK acquired The Tipping Points and New TV in Thailand picked up a package that includes Fox Crime's Night Guard and Curse of the Axe.
In Europe, ZDF picked up CBC's investigative doc The Cholesterol Question; VRT in Belgium took All in the Best Possible Taste with Grayson Perry; and Switzerland's RTS took Pakistan's Hidden Shame.
Zig Zag Productions' Transgender Kids sold to U.S. cable net Discovery Life and Canadian net TVA.
TVF International also closed several in-flight deals with airlines such as Cathay Pacific, Lufthansa and Saudia. Titles include Innovation Nation, Detox! and Strange Rumblings in Shangri La.
To find out more about TVF International's specialist approach to documentary distribution, Explore TVF International or get in touch via the Contact page.