Welcome to TVF Media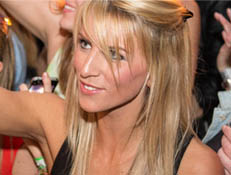 Committed to realising the creative potential of the 21st century media landscape. We encourage, at all times, the pursuit of intellectual and imaginative daring.
TVF Media creates and conveys new ideas in the most effective form. We use and develop the latest media technology, the most talented people and the most advanced systems to inform, educate, inspire, and entertain. Based in London, TVF Media operates worldwide, delivering projects and campaigns in more than twenty countries across the globe.

We produce documentary, web and multi-media programmes, provide production and post-production services, and distribute and manage programme rights. Drawing on our combined expertise, we offer clients a fully integrated in-house service. We develop and deliver campaigns in the medical and educational field, providing education, training and brand communication services. All of our divisions are award-winning. Our clients range from Channel 4, the BBC and BAFTA award winning directors, to Pearson Education, the British Red Cross and Cambridge University Press. We are committed to corporate social responsibility and actively support the Institute of Art and Ideas, a non profit cultural organization dedicated to new thinking.