TVF Arts
Development and Research Trainee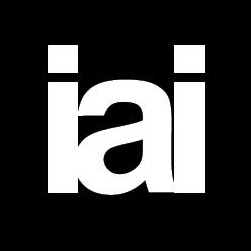 This is a remarkable opportunity offering an insight into the growth of a rapidly expanding and unique organisation, the Institute of Art and Ideas (IAI). Described by the Guardian as 'the return to big thinking' and by Total Politics as 'Europe's answer to TED', the IAI puts on events throughout the year, including HowTheLightGetsIn - now the world's largest philosophy festival.  It is also responsible for IAI.tv - currently growing tenfold annually - bringing big ideas to a global audience with a fortnightly release of new debates and talks involving the world's leading thinkers, politicians, scientists and artists.  
The influence of the IAI is increasing through partners such as universities, media organisations, corporations, and personal donors.  Their financial support is essential to our future growth and development. For this role you will have the opportunity to work with our commercial team, using your initiative to source potential new partnerships.
The successful candidates will be goal oriented and capable of being convincing with senior figures in a wide range of organisations. They will have the ability to research a large pool of relevant partners, identify prospective opportunities and succinctly relay this information back to the team. A sharp business acumen and confidence to help grow our partnerships and extend our reach is a must. It is crucial to understand what the IAI is striving for and to assertively relay this knowledge to others, making contact with likeminded individuals and corporations. You will need to understand what we can offer potential partners as well as think creatively to improve our offers on an ongoing basis. You will also need to be able to assess what partners can provide for us and identify organisations where there is a good fit.
The development team is closely allied to the overall strategic goals of the organisation and the senior management team.  This internship will give you a thorough understanding of the Arts and Media sector and the relevant experience to make judgements on the most valuable contacts to ensure long term sustainability.
All candidates should have a strong educational background (min. 2.1 from top university); some experience in fund raising is preferred but not essential. 
Click here to apply for this role.